Captivating educational workshops
Armed with the certification from Training from the Back of the Room, I'm not just about training – I'm about transformation. Together, we'll sculpt an environment that crackles with curiosity, immerses students in learning, and fosters profound comprehension. Let's turn the ordinary into the extraordinary.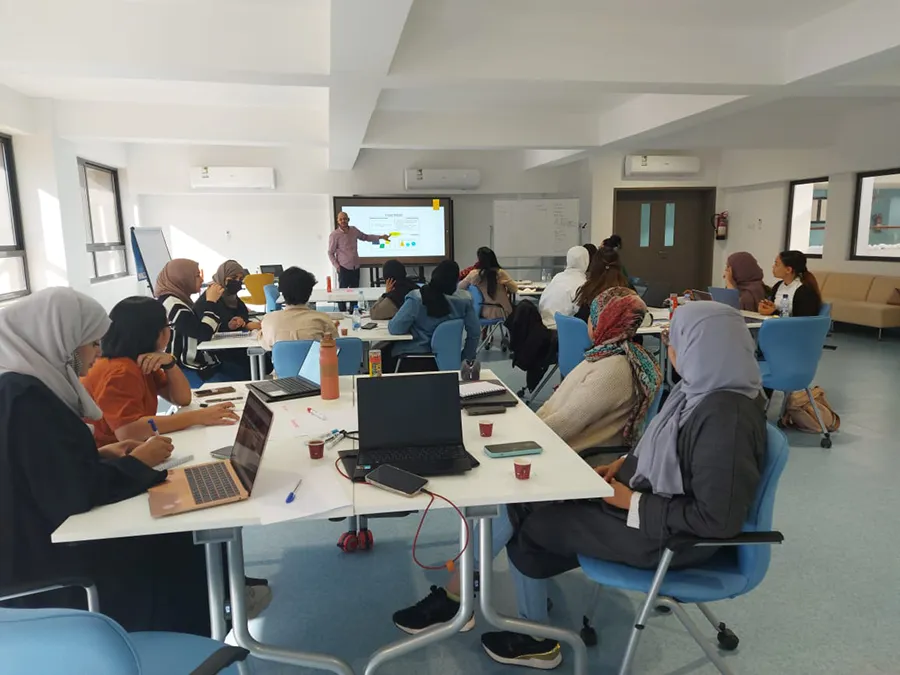 Certified Concept-Based Trainer
Customized Workshops and Consultations for schools
Invaluable Insights and Skills Enhancement for Teachers
Global impact
I firmly believe that education has the power to transform lives and communities, and I am committed to making a positive impact wherever I go. I am proud to have collaborated with schools, both in the public and private sectors, IB schools, French schools, British schools, and American schools to deliver customized training programs. Through my workshops, teachers have gained valuable insights, honed their skills, and experienced personal and professional breakthroughs.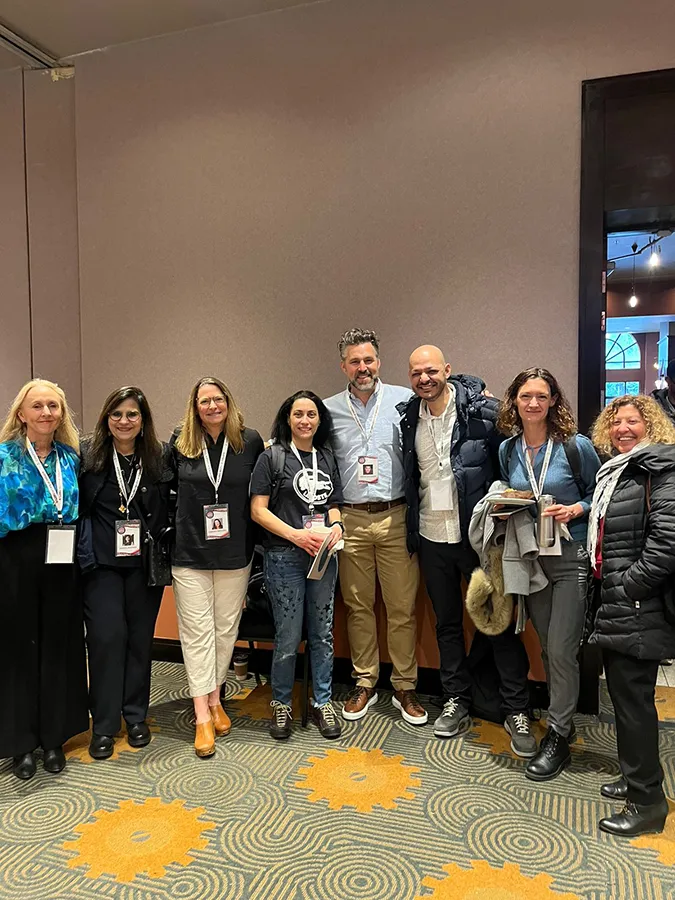 Empowering minds, shaping futures
As a certified IB PYP workshop leader, I offer different workshops. Moreover, I provide consulting services where I work closely with teachers, guiding them toward implementing the best teaching practices directly in their classrooms. Together, we will create an engaging environment that sparks curiosity, fosters student engagement, and promotes deep understanding.
Empowered learners and inspired educators
Mr. Ali has been such an amazing and inspirational trainer and coach for our school.  He had the hard task of coming in at the end of the year, when everyone is tired, and training staff on a new way of planning.  Teachers and coordinators have been so motivated by his training and support that they are asking when he will be next, and his time is booked up before he even arrives!  He has breathed life into the process!
Amy Protano
UAE – Head of Primary
Ali is passionate about the IB, and he models the learner profile in his professional and personal life. Ali seeks solutions to problems and is a lifelong learner. Ali is very innovative. His passion for arts, learning, teaching, and professional growth is very visible. Ali founded the school training center. I illustrated his first picture books for kids published in 2013
Safa Badih
Lebanon – PYP/MYP Art teacher
Ali and I have collaborated professionally for many years. I regard him as a leading figure in bringing constructivist, inquiry learning, and teaching to teachers. Ali has always been a visionary, quick to understand new concepts, and facile with leading teachers toward deeper thinking in planning meaningful units of study. In his approach to his personal learning, he uses social media with competence, maintains relationships with educational leaders and organizations, and attends conferences and training opportunities.
What sets Ali apart from other educational leaders is his fluency in three languages and thus his ability to deliver work in Arabic, French, and English and to author books for young children. Ali is an exceptional leader.
Anne-Marie Evans
Consultant in International Education
Ali has been an exceptional PYP coach, mentor, and trainer. His extensive knowledge and understanding of the Primary Years Programme, coupled with his ability to effectively communicate complex concepts, have greatly contributed to our success and increased the confidence of our teachers. Ali's training sessions are engaging and informative, equipping us with the necessary tools and strategies for effective practice. Overall Ali's expertise in the context of the UAE makes him an invaluable asset to any school seeking PYP guidance and support.
Michaela Carney
North London Collegiate School Dubai
Deputy Head Teacher
I highly recommend Ali as an IB workshop leader. Ali's extensive knowledge and passion for the Primary Years Programme are evident throughout his workshops. He skillfully tailors the content to meet the diverse needs of participants, combining theory with practical applications. Ali's ability to foster collaboration and create a supportive learning environment is exceptional. His enthusiasm, dedication, and effective facilitation skills ensure valuable insights and concrete strategies for educators to implement in their classrooms. Ali's workshops are transformative, leaving attendees with a profound understanding of IB teaching practices and a strong sense of community among fellow educators. For anyone seeking to enhance their IB expertise, Ali is an invaluable resource.
Mark Mullan
North London Collegiate School
Grade 5 Teacher & Science Subject Leader
I had the honor of participating in several works with the writer and educator, Mr. Ali, and it was an experience full of creativity, vitality, honest goals and professionalism. Participation in Mr. Ali's work is an expanse of joint creativity, where absolute artistic expression is without any controls or barriers. It is the interdependence of ideas and colors in a creative and smooth way.
Zaher El-Bizri
visual artist
Ali is an exceptional international trainer whom I had the pleasure of collaborating with for a workshop on digital storytelling. Ali's expertise in creative writing strategies and his passion for the subject matter made the entire experience truly remarkable.
Hiba Hazzouri

Authorized Apple Professional Learning Specialist